About Dessie Wilcox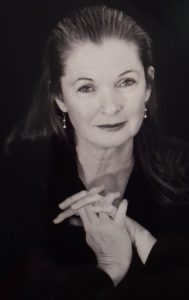 Dessie Wilcox has been creating since she was three. The splendor of early childhood on a ranch in Hopland, California, and the wine country of Mendocino County, formed a natural backdrop for self-taught drawings and paintings. "Living in the country gives you a strong sense of contour, light, texture and form. It is easy for me to express what I see and how it makes me feel on paper and canvas. I live and breathe the ever-changing moods of the land and sky." Dessie studied for several years at Laguna Beach School of Art and Design/LCAD.
An accomplished horsewoman, Dessie is attracted to the peace and freedom of riding across the land and it is reflected in her artistic style. Passionate color displays, from stark contrasts to subtle images, are combined with free flowing style to express her view of the world.
Heartfelt details fill Dessie's landscapes, florals, figures and abstracts. She has concentrated on watercolors and acrylics for the past forty five years, however, other disciplines include oils, sculpting, drawing and photography. Her work is in many private and corporate collections. All paintings are originals.