The Art of Dessie Wilcox
Dessie Wilcox has been creating since she was three. The splendor of early childhood on a ranch in Hopland, California, and the wine country of Mendocino County, formed a natural backdrop for self-taught drawings and paintings. Please take a look at my gallery. LIMITED edition prints of these are available for purchase. I can also be commissioned to create original works.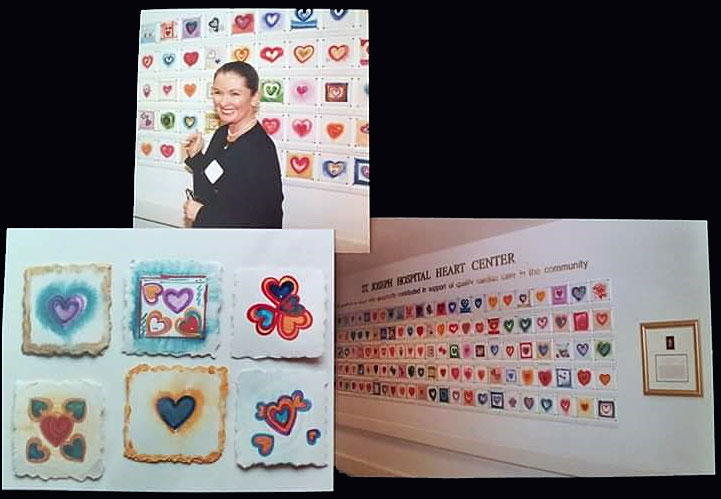 ST. JOSEPH DONOR HEART WALL in Orange, CA. Dessie Wilcox was honored to be commissioned to create the Beautiful Original Watercolor Paintings to make a Wonderful difference in our Community.